Bay Area AC, Heating & Plumbing is a family owned and operated business with over 14 years of experience in the plumbing & HVAC fields.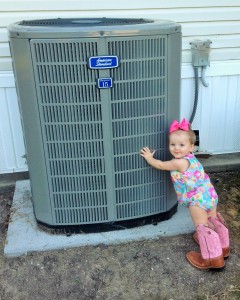 Bay Area is a licensed, insured, and bonded company that offers a 100% satisfaction in all that we do. We offer residential and commercial plumbing, heating, & AC services. Bay Area will ensure that whether its hot or cold your air conditioning, heating and plumbing needs are met.
Cody Haley, formerly of Haley Plumbing Heating & Air Conditioning, is a master plumber from Alvin and the founder of Bay Area AC, Heating & Plumbing with over 14 years servicing the greater Houston and surrounding areas. Our quality of work says it all. Our technicians are professional, knowledgeable and experienced in all aspects of the plumbing & HVAC trades.
If you work during the week like most people, no worries because we are open 8×5 to serve you 5 days a week. We also offer emergency services because nobody plans on their AC or plumbing breaking down or going out in the middle of a hot Houston night. Bay Area also has technicians on call for weekends and holidays, never cancel another event because of plumbing or HVAC problems.
We understand the importance of building great relationships with our customers. That can only happen when we deliver superior services at a competitive rate. We strive to make every customer happy so they will refer us to their friends & family because word of mouth recommendations are the best way to build a business.